Kumbhalgarh Day Tour
Plan your one day or two day trip with Anant Tours to visit the amazing and historical places of Kumbhalgarh. Drive through the best destinations of Kumbhalgarh by checking our best affordable Kumbhalgarh Day tour Packages.
Choose a convenient and comfortable taxi for your hassle free trip like Sedan or SUV Car. Anant tours provides best taxi service in Kumbhalgarh.
Kumbhalgarh Day Tour includes Kumbhalgarh Fort and Wildlife Sanctuary. The Duration of the trip will be approx 8-9 Hrs.
So if you are planning a Kumbhalgarh Day Tour then take this One Day Kumbhalgarh Sightseeing tour package in affordable rates offered by Anant Tours. We are here to make your trip hassle free and life time memorable.
Kumbhalgarh Sightseeing Tour
Places Covered: Kumbhalgarh Fort, Wildlife Sanctuary
Duration: Full Day (8-9 hrs. approx)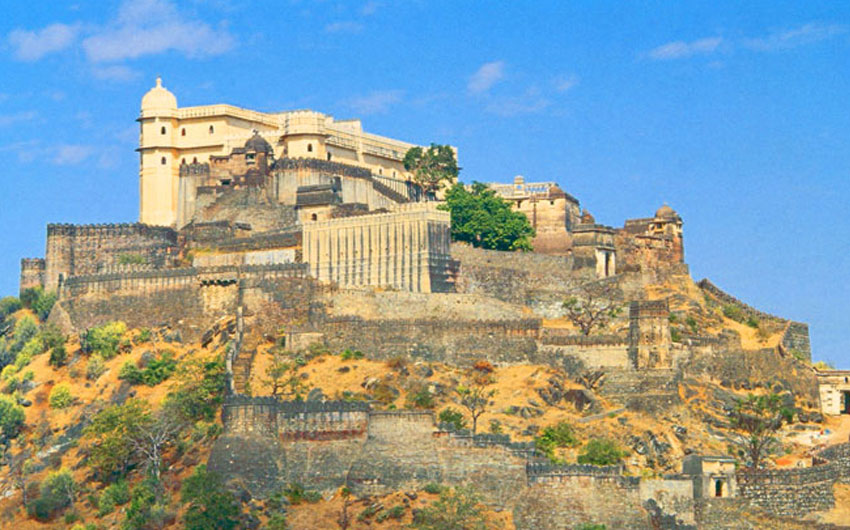 Kumbhalgarh Fort
Kumbhalgarh Fort
Rana Kumbha got the Kumbhalgarh fort constructed in the 15th century. One of the few forts in Rajasthan that have remained unconquered. Kumbhalgarh was also the birthplace of Maharana Pratap, Mewar's legendary king.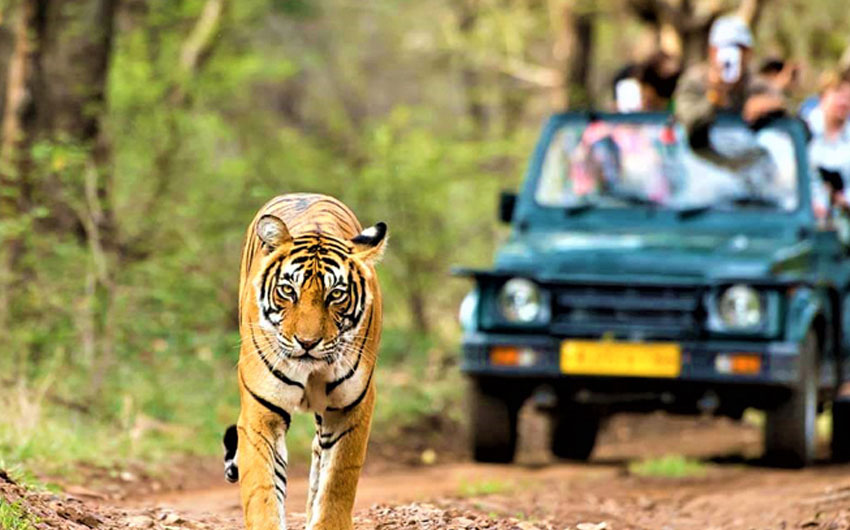 Wildlife Sanctuary
Wildlife Sanctuary
Spread over an area of 578 sq km, the Kumbhalgarh wildlife sanctuary is home to a wide variety of wildlife. Wolf, leopards, sloth bear, hyena, jackal, jungle cat, chinkara, grey jungle fowl and a number of other animals.
Taxi Service For Ranakpur Sightseeing
Places Covered: Ranakpur, Jain Temple, Sadri, Surya Narayan Temple
Duration: Full Day (8-9 hrs. approx)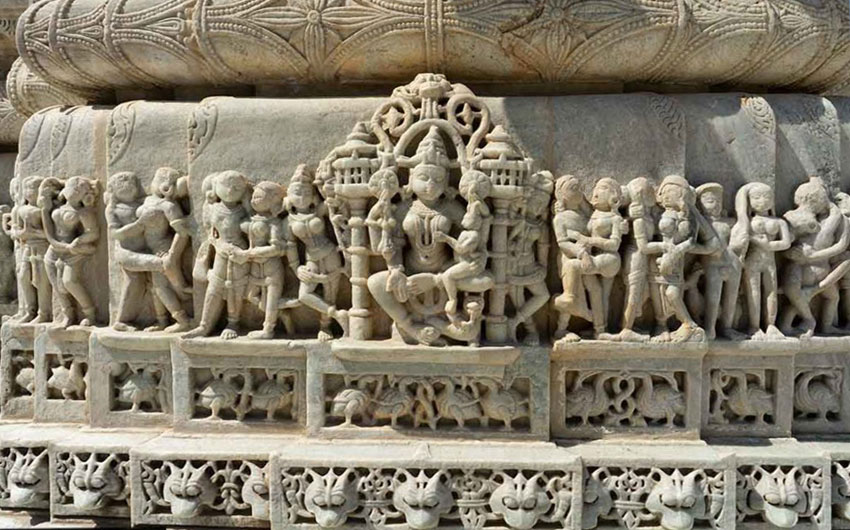 Ranakpur
RANAKPUR
Ranakpur is a village located in Desuri tehsil near Sadri town in the Pali district of Rajasthan in western India. It is located between Jodhpur and Udaipur. The Nearest Railway Station to reach Ranakpur is Falna Railway station. Ranakpur is one among the most famous places to visit in Pali, Rajasthan. Ranakpur is easily accessed by road from Udaipur. Ranakpur is also famous for large population of monkeys that live in and around the place. . The ladies of the town donated 90 ounces of gold to the construction of the temple.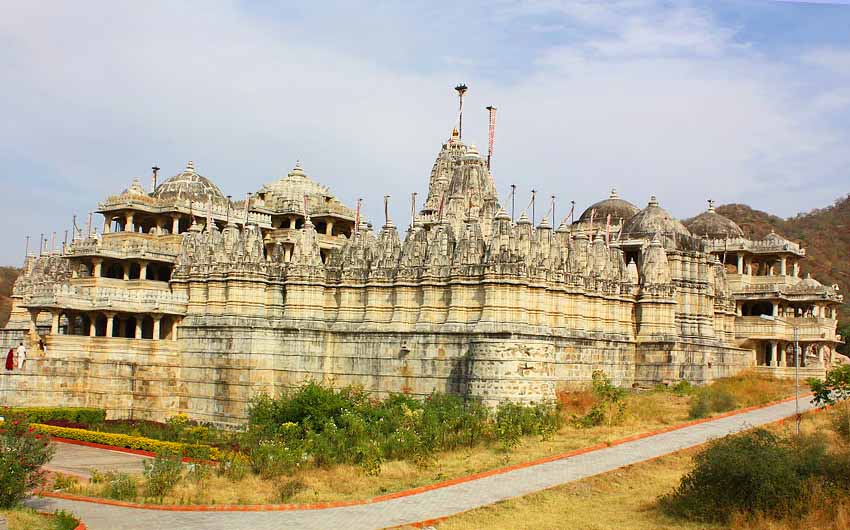 Jain Temple
Jain Temple
The Ranakpur Jain temple was built in 15th century AD, during the rule of Rajput monarch, Rana Kumbha. I is said that, Dhanna Shah, the founder of these temples, received land form Rana Kumbha, for building this temple. The basement of this temple is spread over a total area of 48,000 sq ft, covering the whole complex. The complex of this temple comprises four subsidiary shrines, along with 29 pillared halls and 80 domes that are supported by 1444 pillars, all intricately carved.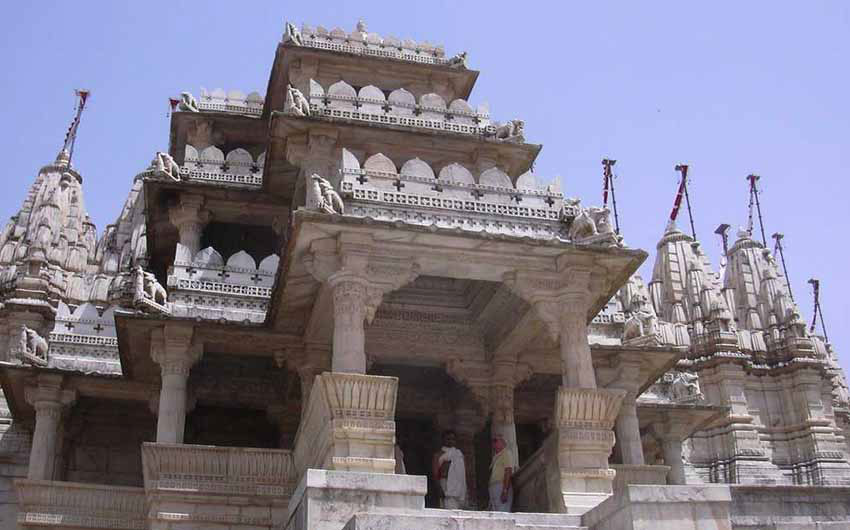 Sadri
Sadri
Sadri is situated at 8 km from the city of Ranakpur. The town of Sadri is famous for its group of temples, along with an old Dargah of Khudabaksh Baba. The main temples in the place include the Varahavtar Temple and the Chintamani Parsvanath Temple, which are also the oldest ones.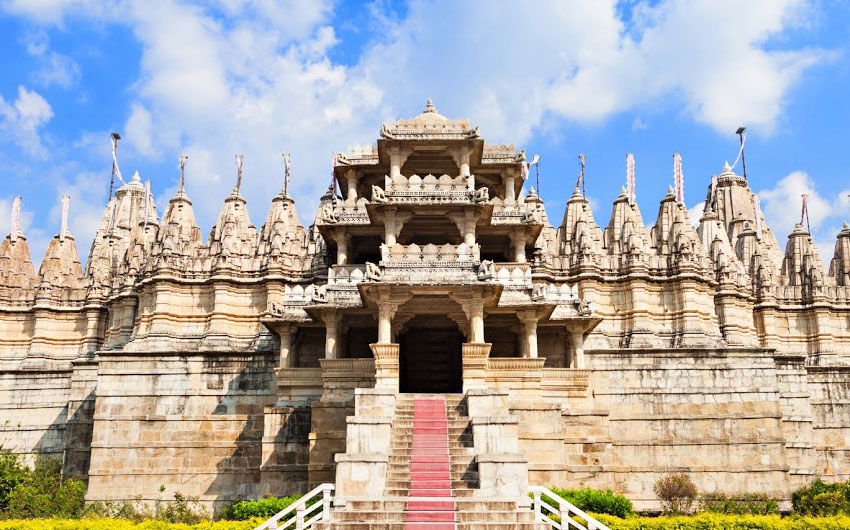 Surya Narayan Temple
Surya Narayan Temple
The Surya Narayan Temple is dedicated to Sun God and is famous for its innumerable wall projections of circular structure. It also provides a sight of the Lord Surya driven chariot, A kilometre away from this temple complex, is the temple of Amba Mata which also attracts lots of devotees.
Day Tours In Kumbhalgarh
If you are planning to visit the Kumbhalgarh for One Day then we are here to plan your day tour with private cabs in Kumbhalgarh, from which you can visit the top and amazing places in Kumbhalgarh.
Explore Day tour in Kumbhalgarh with Anant Tours because we provide best taxi service in Kumbhalgarh for local sightseeing and nearby places in affordable rates.
Plan your tour and Hire a Taxi from Anant Tours with best packages and hassle free trip.